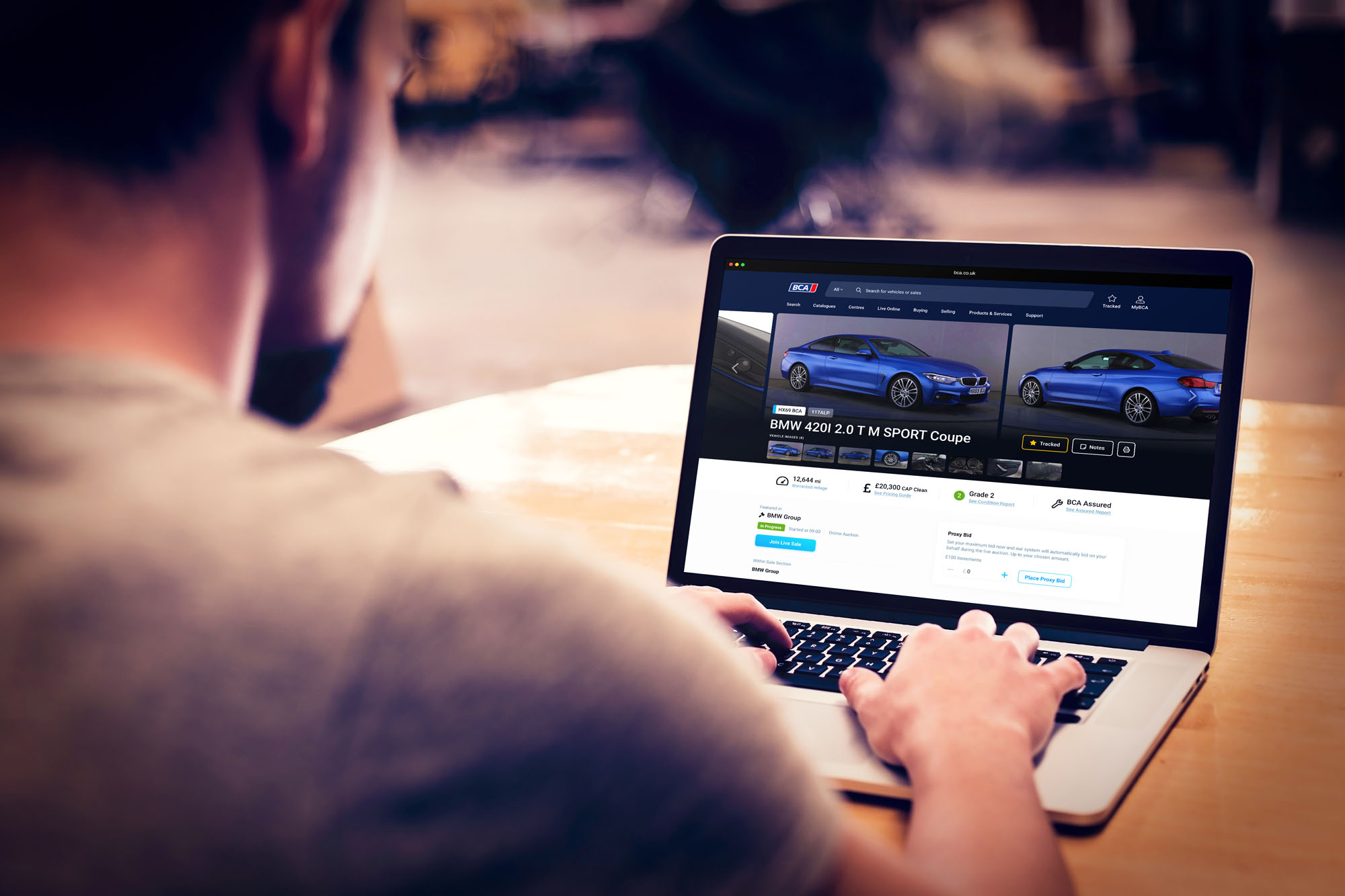 BCA says the used car market is hotting up after the easing of lockdown restrictions in England.
Average values went up £1,223 (15.8 per cent) during the week beginning April 12 as demand increased and professional buyers vied for stock via BCA Online and the BCA Buyer app.
Conversion rates at its sales – which all continue to be online at the moment – also improved, with sold volumes leapt by 17 per cent.
Meanwhile, performance against guide values rose by 1.7 percentage points to 101.9 per cent across the board.
The average number of daily online bidders continued to climb, nearing 5,000 as up to 7,000 vehicles were offered each day in April.
Dealer part-exchange stock rose in value by £571 (10 per cent) to reach £6,256 – the highest average weekly value this year.
Values for stock from corporate sellers also hit their highest point so far this year, improving by £269 (2.2 per cent) to reach £12,337.
BCA UK chief operating officer Stuart Pearson said: 'The lifting of some lockdown restrictions, the continued good news about the vaccination rollout and the cautiously improving economic outlook has generated a lot of positivity in the used vehicle sector.
'BCA's model provides incredible insight into how the market is operating and it's clear that there has been a noticeable increase in confidence and demand, demonstrated by the numbers of joiners, watchers and bidders to our online channels.
'Using this insight, we're able to create the most effectives sales offerings and market the most appropriate vehicles to the right customers, therefore providing sellers and buyers with the optimum way to sell or buy vehicles.'
The post Used car values soar by nearly 16 per cent at BCA during first week of lockdown easing in England appeared first on Car Dealer Magazine.