Swedish video tech pioneer Phyron has revealed the striking impact its automated videos have on the sale of new and used cars, with reports of its video ads attracting 50 per cent more potential customers than ads without videos.
Phyron customer classifieds specialist Adevinta Hungary also reported that Phyron's video ads helped sell cars three to five days faster than ads without them, significantly improving the turnover of stock on its digital forecourts.
Adevinta Hungary is part of Adevinta Group – a leader in the Hungarian e-commerce market with two well-established brands.
The figures are based on a sample size of 10,000 cars sold on its digital automotive platform Használtautó.hu during the first quarter of 2022.
Tímea Draskovits, director of classified revenues at Adevinta Hungary, said: 'We see a powerful effect with Phyron. Ads using their videos get on average over 50 per cent more visits and cars are sold three to five days faster.'
Phyron CEO Johan Sundstrand said: 'We've always known that our technology was a huge help to automotive retailers, and this latest data demonstrates the power of Phyron's automated videos in the real world.
'Being able to drive over 50 per cent more potential customers to a car ad gives a huge boost to the potential for a sale in the fast-paced online environment.
'In fact, it helps vehicles sell three to five days faster than classified adverts without Phyron videos.
'This significantly helps private sellers and dealerships to move cars more quickly, improving cashflow and profitability.'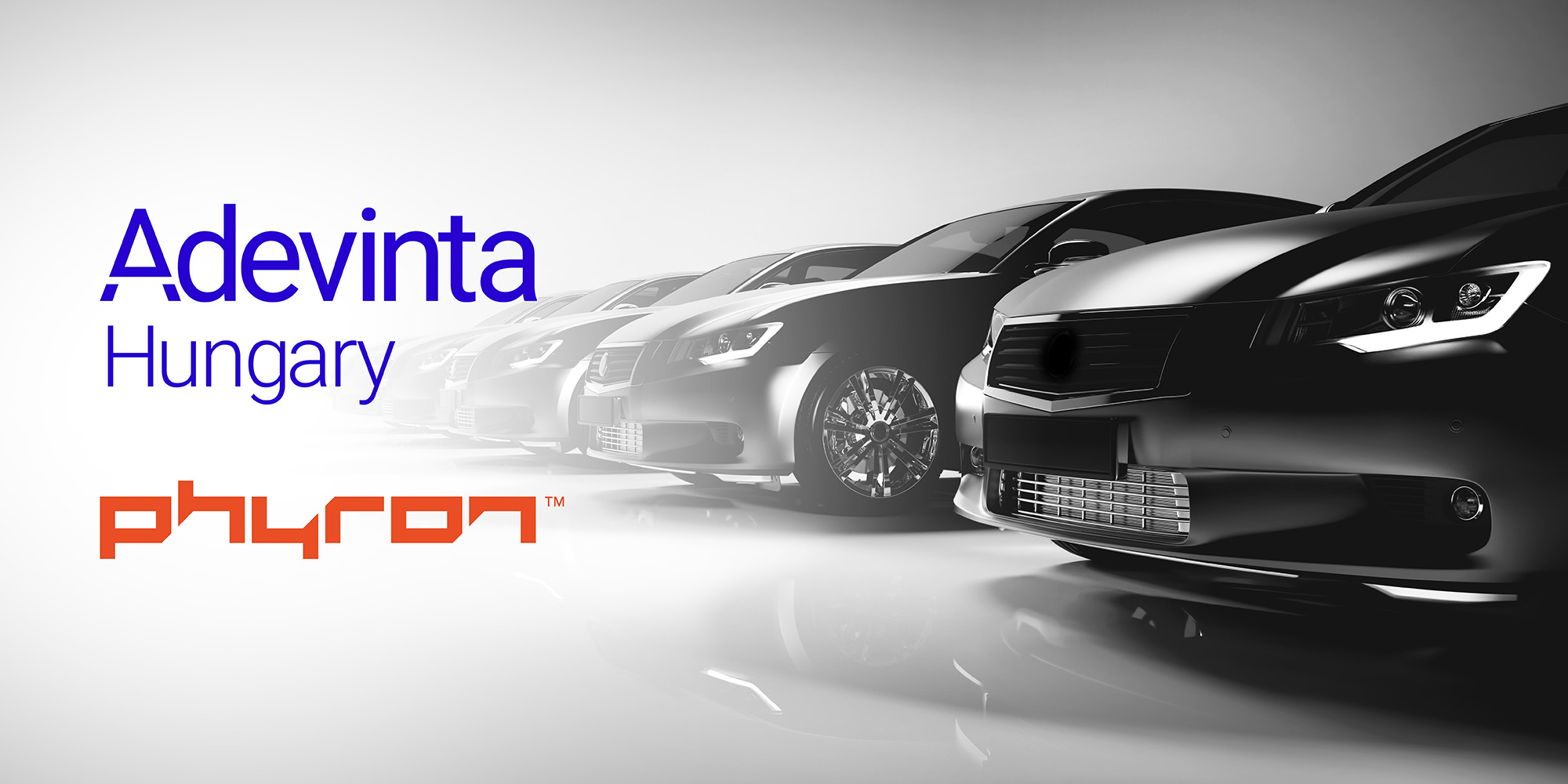 Phyron's innovative video and artificial intelligence (AI) solution is the world's first software solution for automated video production and distribution for the global automotive industry.
The team have been working with car retailers and partners since 2019 and now have more than 1,000 customers across Europe in 65 dealer groups, equating to 50,000 cars currently carrying a Phyron video in the ads.
The unique AI software and its algorithms enable Phyron to create videos for car advertisements that can be used on OEM brand or retailer websites, as well as classifieds, across social media channels and targeted email distribution.
Not only do its automated videos save retailers huge amounts of time and money on video production, especially as there is no need for a salesperson to video any cars on site or prepare a script of key features, they also ensure that premium-quality films of every single car in a firm's inventory have an engaging video ad attached in minutes.
The innovative process works by Phyron taking a data feed from a retailer or car brand, including at least three still images and key product details.
The AI then identifies the key properties in the images, including various shot angles, interior elements and exterior highlights, then strips out the backgrounds and replaces them with a neutral one.
The unique software then adds special effects and shadows, and overlays on to the relevant images the desired product specifics and any customer offers, including price and retailer dealer branding.
Thanks to state-of-the-art cloud computing, Phyron can process an unlimited amount of videos concurrently, taking about 10 minutes to render them all, posting them live on a single retailer or classified online auction site, or scaling them across an entire network if needed.
If a detail changes, such as price or promotion, the data feed updates and the video is re-rendered automatically as part of the small video fee.
The post The Phyron effect: State-of-the-art AI videos have been proved to drive 50 per cent more potential customers to car ads appeared first on Car Dealer Magazine.